Good Deterrent Fence Razor Spikes Manufacturer in India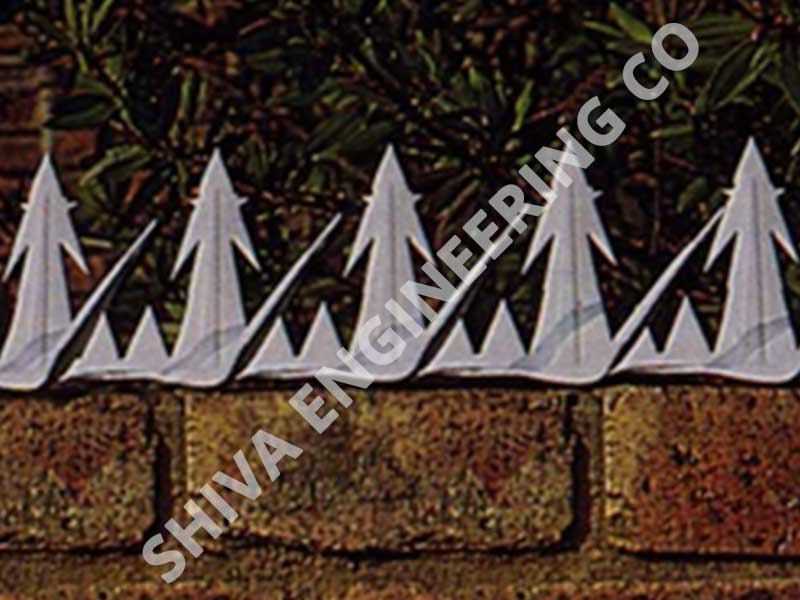 CONSEC®  Razor  Spike 07  is an effective and robust security device that is ideal for protecting walls, security fencing, gates among other things preventing  Unwanted entry onto your property . The system which can be rapidly installed to existing structures can maximise your sites security with ease.
Anti Climb Barbed Razor Spikes
CONSEC®  Razor  Spike 07  is the most popular and aggressive anti-climb wall spike product in our range. The three dimensional design provides greater volume, superior strength and an excellent physical and psychological barrier.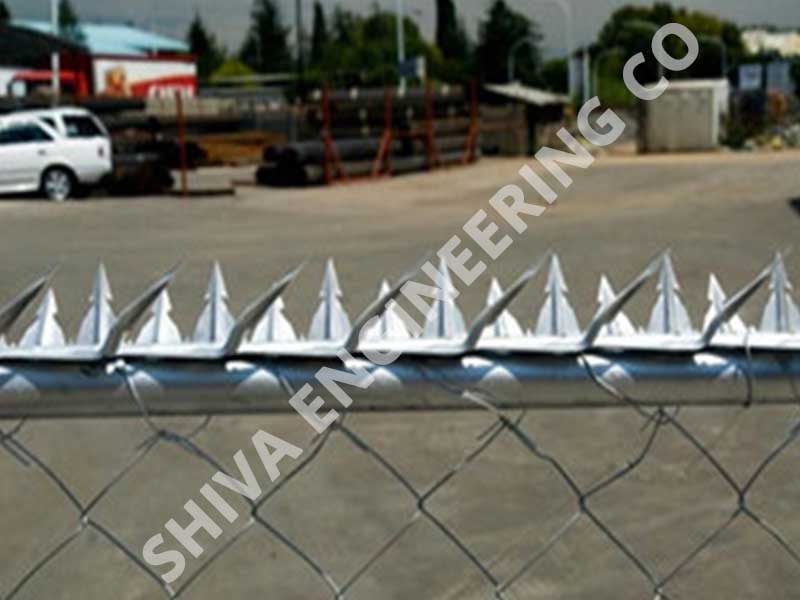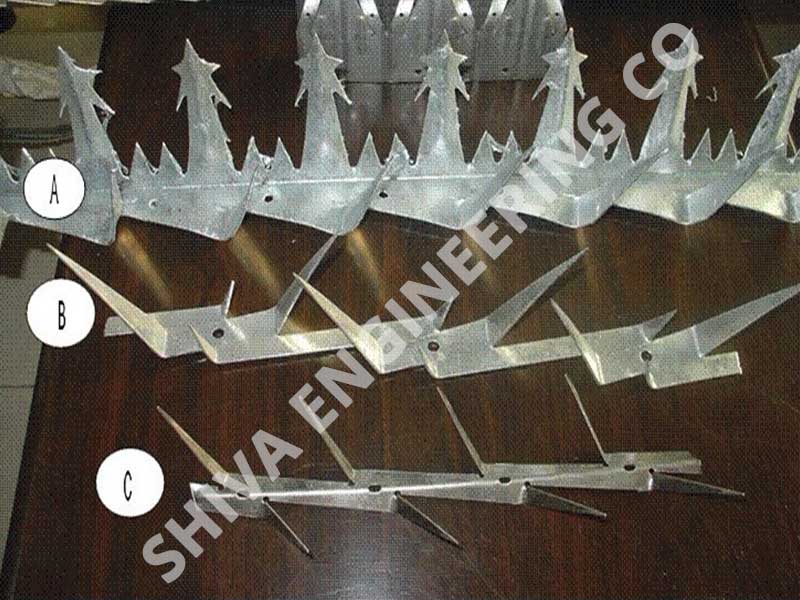 Razor Spike 07 is manufactured from  steel and is heavily ribbed during the manufacturing process to ensure ultimate strength and sharpness.   Razor Spike consists of two rows of wall spikes. The outer row of wall spikes is barbed and provides a continuous row of spikes angled outwards which will overhang the edge of the structure to which it is attached. The inner wall spike is a thinner stiletto shaped ribbed spike that will penetrate a boot or similar object.
CONSEC® Razor Spike 07 Materials:
Galvanized steel sheet or stainless steel sheet
CONSEC® Razor Spike 07 Applications:
DO YOU NEED MORE INFORMATION?
Our Executive will instantly attend & respond to your inquiry.