Flat Wrap Razor Wire Manufacturer in India to Ensure Full Security
FLAT WRAP RAZOR WIRE supplied by SHIVA ENGINEERING CO - OLDEST MANUFACTURER IN INDIA.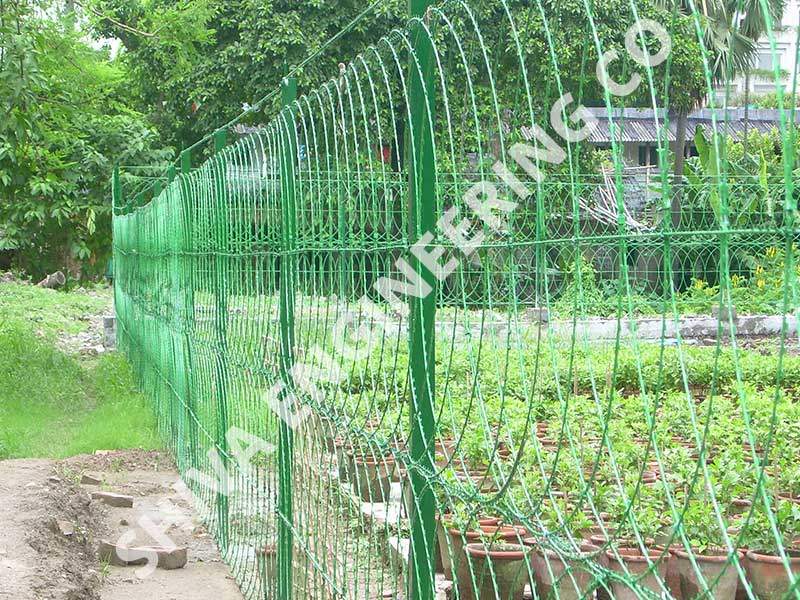 FLAT WRAP  Razor Wire price at the rate of  Rs 60.00 per Running Feet from SHIVA ENGINEERING CO – Manufacturer/Supplier in India,  Flat Wrap Razor Wire  , Flat Wrap  Concertina Wire. For best price Call:+919433001936  . Exporter of Razor Flat Wrap Fence  with latest  specification.
Razor Flat Wrap is the new innovation in High Security Low Cost Fencing fabricated from M.R.P.B.T CONSEC®   Wire , clipped into a Flat Panel Formation . A versatile product that can be used as a standalone fence or can be amalgamated with existing Chain Link, Wire Mesh, Brick Wall or any other Fencing combination  to provide a reliable & effective wall top or ground barrier.
Flat Wrap  is fabricated using Single Strand Razor Wire which is then clipped to create flat sheets. It can be installed against the fences and wall, provide a neat but effective barrier.
CONSEC®   FLAT WRAP FENCE  is a modification of the spiral razor security barrier, different from razor wire concertina . And its adjacent coils fastened together with staples from galvanized steel. Flat razor mesh barrier security can be installed on all types of fences and barrier, in addition, a fence may be constructed of several flat strips of barbed tape.

It is more economical than concertina razor security barrier, because its production requires significantly less concertina wire. An important feature of the flat concertina wire is that, as a flat structure, it does not exceed the dimensions of the fence, has a less aggressive appearance, which is more preferable to create barriers in public places.
Easy Installation of Flat Wrap Razor Wire Fencing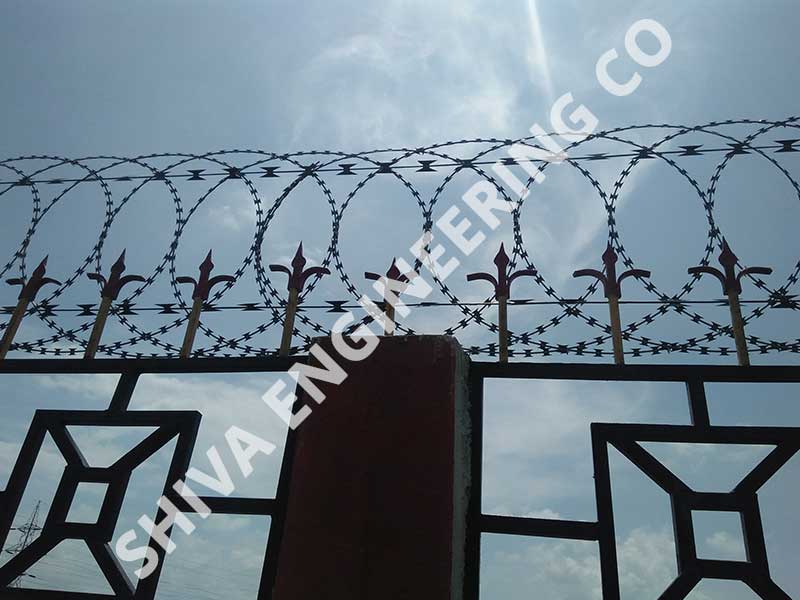 CONSEC® FLAT WRAP FENCE Advantages :-
FLAT WRAP  coils will substantially improve the effectiveness of the fence. Installed on this basis, innocent persons are protected from injury by the smooth wire mesh fence while the potential intruders will get frightened back.
The flat coils provide a neat but effective barrier when used together with mesh fences.
Flatwrap coil installation is particularly simple when it is fitted by overlapping the fence mesh.
It provides a high barrier when mounted to the wall.
DO YOU NEED MORE INFORMATION?
Our Executive will instantly attend & respond to your inquiry.