Electrified Concertina Wire
ELECTRIFIED CONCERTINA WIRE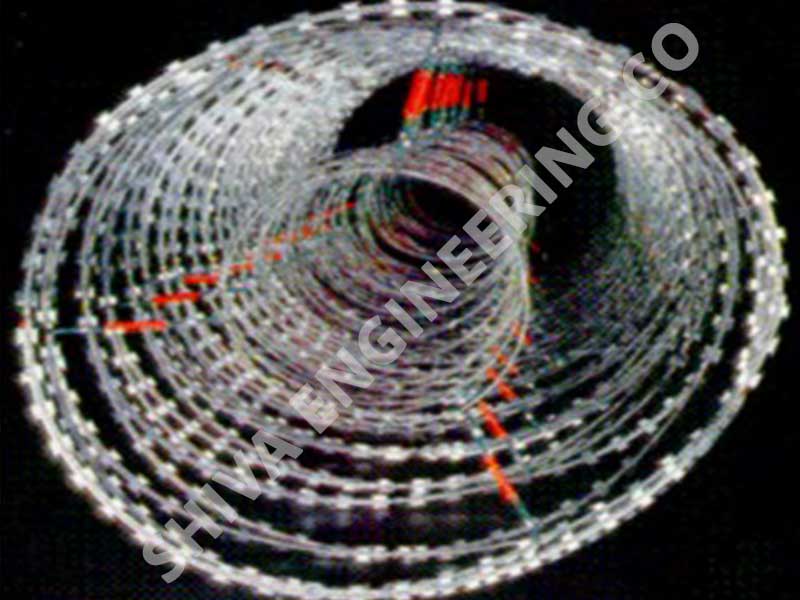 CONSEC® Electrical Concertina Barrier with Intrusion Detection System and Zoning Capability :
Our Technical team has developed this unique product with Active Sensors  which  provides Protection & Detection in One single Barrier Perimeter Fence with minimum maintenance .
CONSEC®  Electric Fence is a physical barrier that uses non lethal electric shocks to deter animals or people from crossing a boundary.
Electrified concertina wire can form additional protection around your area .It includes a physical barrier razor wire detection and deterrence system. The electrified concertina  is nothing different in appearance when  compared with ordinary razor mesh, just with a smooth inner electrified wire in razor concertina insulated from the outer roll. If have a steal, cutting, destroy razor wire main body, the corresponding alarm device will ring. Thus, the concertina razor fence played a high security protection function.
DO YOU NEED MORE INFORMATION?
Our Executive will instantly attend & respond to your inquiry.