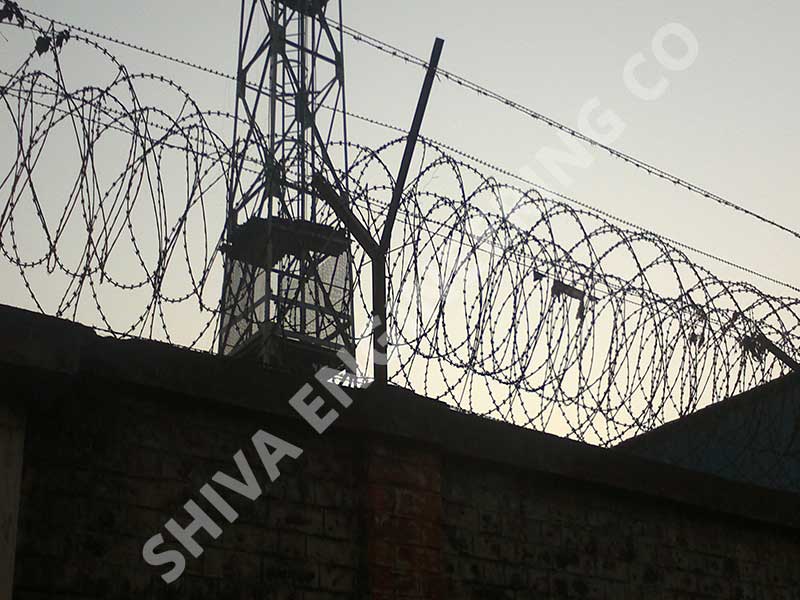 CONSEC®  Double Concertina Razor Wire  comprises of  two helical  concertina coils with different diameters, and the small diameter concertina is fitted inside  the large diameter concertina. Three nodes connect the two concertina coils . Double concertina razor wire has more beautiful appearance and better protection than other razor mesh.
CONSEC®  Double Concertina Razor Wire   is  a DOUBLE PROTECTION crossed razor wire. Two pieces of stainless steel razor wire or Zinc-coated Wire are bound together by clips to make it stronger.The spiral intersecting razor  wire presents an  helical shape after opening  which provides maximum resistance against any forces intrusion .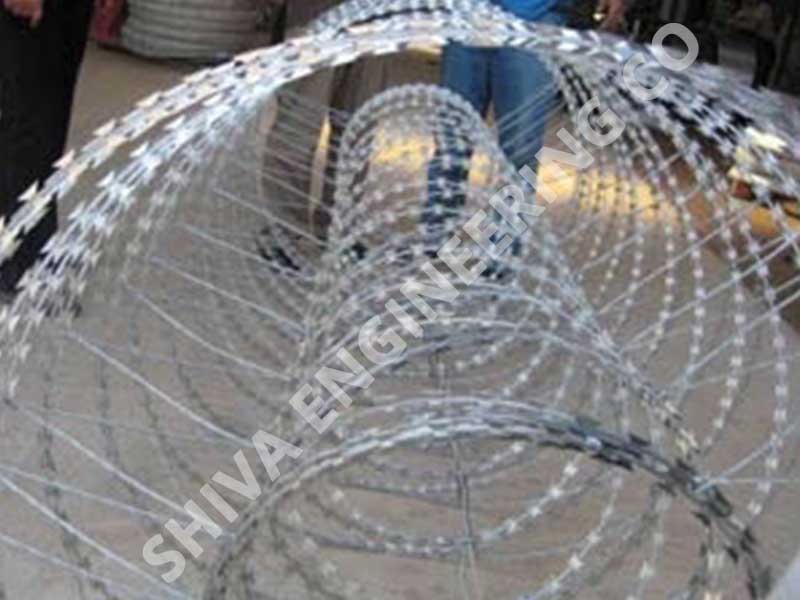 Galvanized steel  or stainless steel .
APPLICATIONS FOR CONSEC® Double Concertina Razor Wire :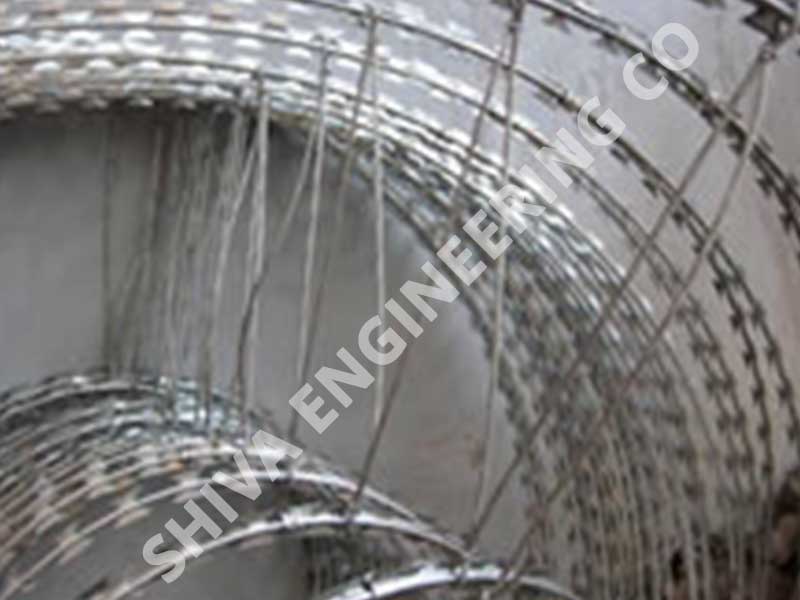 DO YOU NEED MORE INFORMATION?
Our Executive will instantly attend & respond to your inquiry.