CONSEC® RAZOR FLAT WRAP FENCE OF 1.5 MTR HIGH WITH SRPBT RAZOR STRANDS
CONSEC® RAZOR FLAT WRAP FENCE OF 1.5 MTR HIGH WITH SRPBT RAZOR STRANDS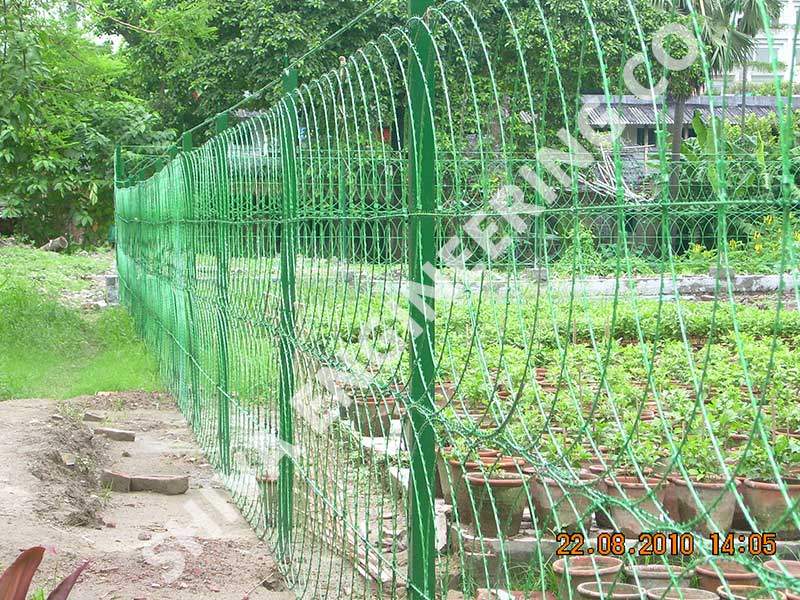 Name: CONSEC® RAZOR FLAT WRAP FENCE OF 1.5 MTR HIGH WITH SRPBT RAZOR STRANDS 
Description: FLAT WRAP fence of 1.5  MTR High comprising  2   nos of  850 mm dia SRPBT Flat Wrap coils as a ground fence with 5  nos of horizontal SRPBT/ HARPOON  strands erected on N.T Pipe Post.
Advantage: An important feature of the flat concertina wire is that, as a flat structure, it does not exceed the dimensions of the fence, has a less aggressive appearance, which is more preferable to create barriers in public places.
Material: G.I / ZAL / S.S -304/316.
Delivery: Within 3-7 days across India.
Installation: 10  days for 1K.M.
DO YOU NEED MORE INFORMATION?
Our Executive will instantly attend & respond to your inquiry.