CONSEC® PYRAMID TRIPLE CONCERTINA COIL WITH 5 NOS RAZOR WIRE
CONSEC® PYRAMID TRIPLE CONCERTINA COIL WITH 5 NOS RAZOR WIRE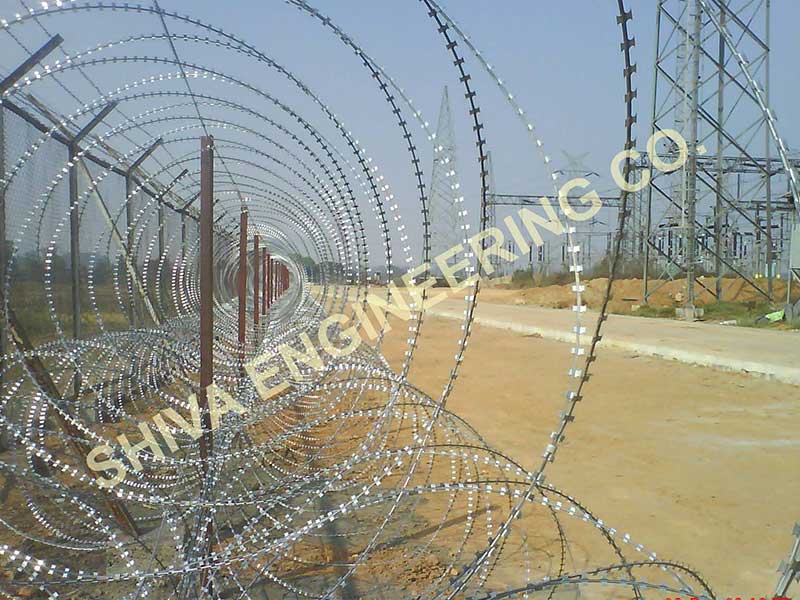 Name: CONSEC® PYRAMID TRIPLE CONCERTINA COIL WITH 5 NOS RAZOR WIRE 
Description: 2 MTR High Pyramid Triple  Helix Ground fence comprising  3 nos of  1000 mm dia Concertina Coils (before stretch).  Two rows at the bottom and one row at the top with 5 nos of horizontal SRPBT/ HARPOON  strands erected on N.T Pipe Post.
Advantage: Best Ground Fencing option/ as a substitute for Brick Wall with minimum cost as well as minimum Installation time.
Material: G.I / ZAL / S.S -304/316
Delivery: Within 3-7 days across India .
Installation: 15  days for 1K.M.
DO YOU NEED MORE INFORMATION?
Our Executive will instantly attend & respond to your inquiry.