CONSEC® 3 LAYER ULTRA HIGH PYRAMID CONCERTINA WIRE WITH CHAIN LINK
CONSEC® 3 LAYER ULTRA HIGH PYRAMID CONCERTINA WIRE WITH CHAIN LINK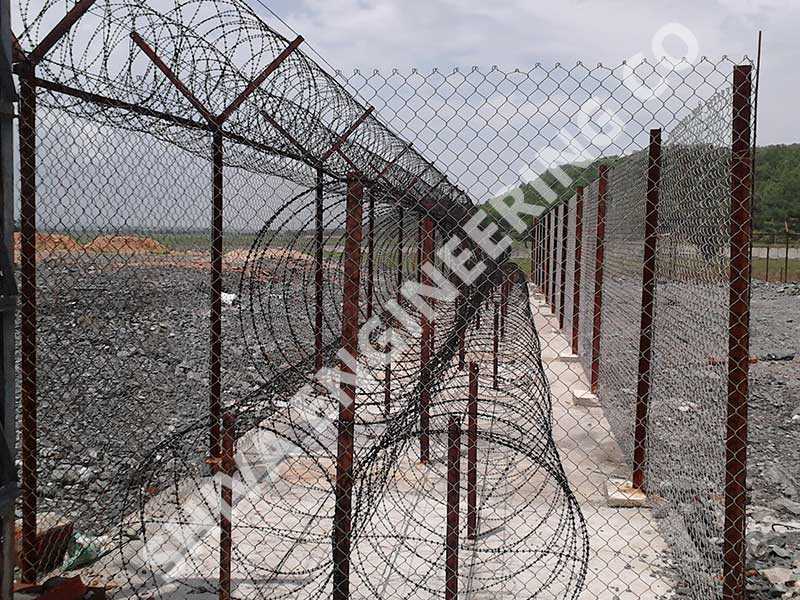 Name: CONSEC® 3 LAYER ULTRA HIGH PYRAMID CONCERTINA WIRE WITH CHAIN LINK  
Description: 2.00 MTR High 3 layer fence system comprising 3 lines of Concertina Helix coils in Triplet –PYRAMID combination at the centre with double Chainlink on both sides of the outer periphery.  
Advantage: Best High-Security Anti-Intrusion Fence System, ideal for Magazine Buildings, Mines, Defence etc.
Material: G.I / ZAL / S.S -304/316
Delivery: Within 7 -10 days across India .
Installation: 20 days for 1K.M.
DO YOU NEED MORE INFORMATION?
Our Executive will instantly attend & respond to your inquiry.