Top-rated Chain Link Fencing Manufacturer for Security Solutions
REPUTED MANUFACTURER OF CHAIN LINK FENCING IN INDIA
WITH AN EXPERIENCE OF MORE THAN 32 LONG YEARS
Chain Link Fencing current  price in India  at the rate of  Rs 60 per K.G   from SHIVA ENGINEERING CO – Manufacturer/Supplier in India,  Chain Link  , GI Chain Link Fencing. For best price Call:+919433001936  . Exporter of Rust Proof Black Chain Link Fencing with latest  specification.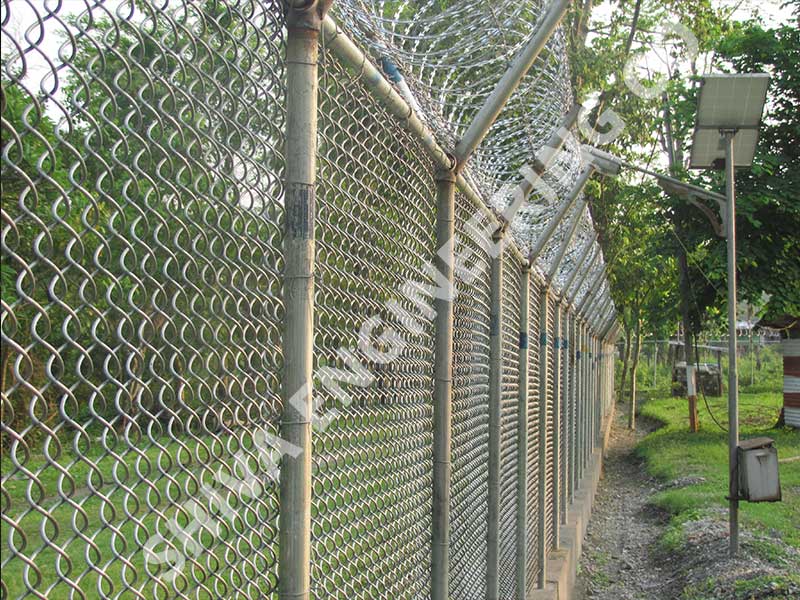 Latest SPECIFICATIONS of G.I CHAIN LINK FENCING
G.I.CHAIN LINK Fence as per IS:2721  of  Mesh size ranging from 25 mm to 125 m.m manufactured by us. We also make Anti Rust Coated Chain Link with additional coat of Chlorinated Rubber Based Paint to provide greater longevity than normal.  Wire Diameter varies from 2.50 mm to 5.00 mm, customized as per the requirement of Client.
G.I Chain Link Fence Supplier in India
Chain Link Fencing  provides strong, durable and flexible construction. The closely spaced diamond mesh construction gives your fence linear strength and springy texture to protect animals from injury and prevent predators from entering your premises .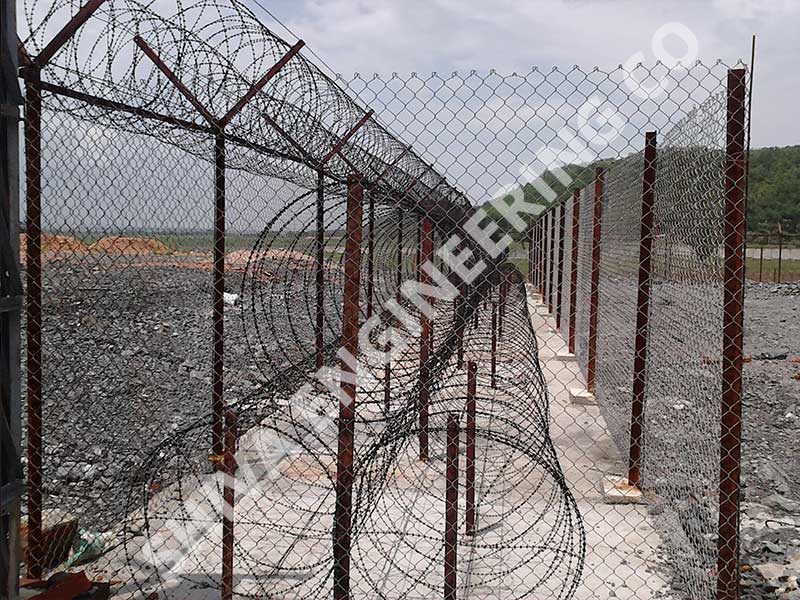 APPLICATIONS OF CHAIN LINK FENCING :
G.I.CHAIN LINK  is used as fencing for sports field, river banks, construction and residence, also animal fencing. Especially, well suitable for a wide range of application, for example for enclosing Lawn, Road. Steel diamond mesh has a heavy galvanized coating to ensure a long life.
The characters are : strong; with wide application; convenient installation ; lower price; safe and flexible; no break; no sag or roll up at the bottom.
WEIGHT OF CHAIN LINK FENCING WITH OTHER DETAILS :
Chain-link fence is simply a woven steel wire fence coated with zinc to prevent rust, commonly referred to as galvanized fence. Color chain-link fence is sometimes called vinyl or color-coated. In this process, steel wire is first coated with zinc and then covered with a vinyl polymer coating that helps prevent rust and adds color. The vinyl is generally added to both the framework and the fabric of the fence. Some chain-link fence products use an aluminized coating to cover the steel in place of the zinc that creates a highly reflective finish. Regardless of the finish, all chain-link products offer a durable, economical fence system.
DO YOU NEED MORE INFORMATION?
Our Executive will instantly attend & respond to your inquiry.