2 MTR HIGH CONSEC® RAZOR WIRE GROUND FENCING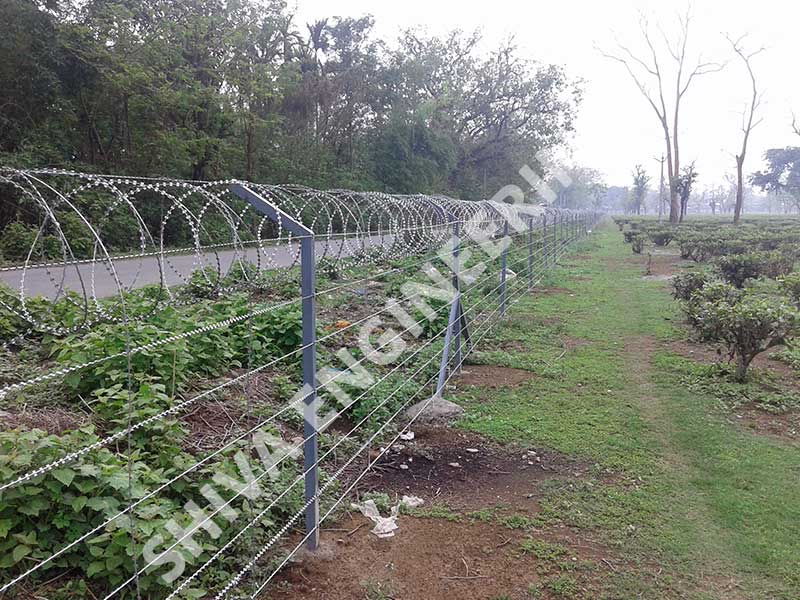 Name: 2 MTR HIGH CONSEC® RAZOR WIRE GROUND FENCING
Description: Ground strand fence of 2-3 Mtr Height comprising horizontal SRPBT strands with 700 mm dia Concertina at top. Vertical & Diagonal Pegging can be optional.  Same Design without Concertina Coil is also available.
Material: G.I / ZAL / S.S -304/316
Delivery: Within 3-7 days across India.
Installation: 10 days for 1K.M.
Advantage: Best High-Security Low-cost fencing design for Ground Fencing.
DO YOU NEED MORE INFORMATION?
Our Executive will instantly attend & respond to your inquiry.