PVC Coated Chain Link Fencing
PVC COATED CHAIN LINK FENCING
REPUTED MANUFACTURER OF PVC COATED CHAIN LINK FENCING IN INDIA
PVC Coated Chain Link Fencing  current price in India at the rate of  Rs 60.00 per K.G from SHIVA ENGINEERING CO – Manufacturer/Supplier in India,  PVC Chain Link  , PVC Coated  Chain Link Fencing. For best price Call:+919433001936  . Exporter of Rust Proof  PVC Coated  Chain Link Fencing with  the latest  specification.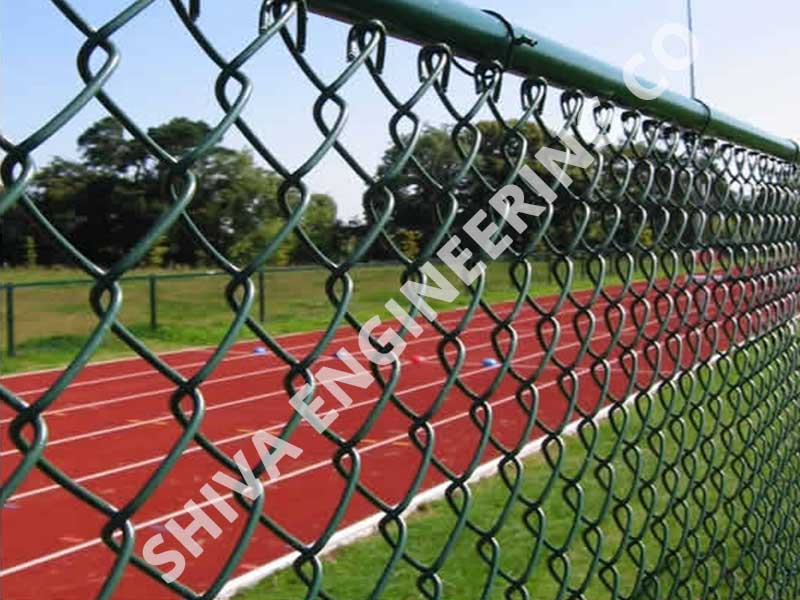 SPECIFICATIONS OF PVC COATED CHAIN LINK FENCING
PVC COATED CHAIN-LINK FENCING of  Mesh size  ranging from 25 mm upto 125 m.m   can be manufactured by us .We also make Anti Rust Coated Chain Link with  additional coat of Polyvinyl chloride (PVC)  or P.U coated to provide greater longevity than normal.
WEIGHT of PVC COATED CHAIN LINK FENCING
Weight of PVC COATED Chain Link is 5.6 Kgs /Sq Mtr  .
Polyvinyl chloride (PVC) coatings can supplement the metallic protective coatings described above. You'll gain an additional defense against corrosion, and add aesthetics to blend with the environment.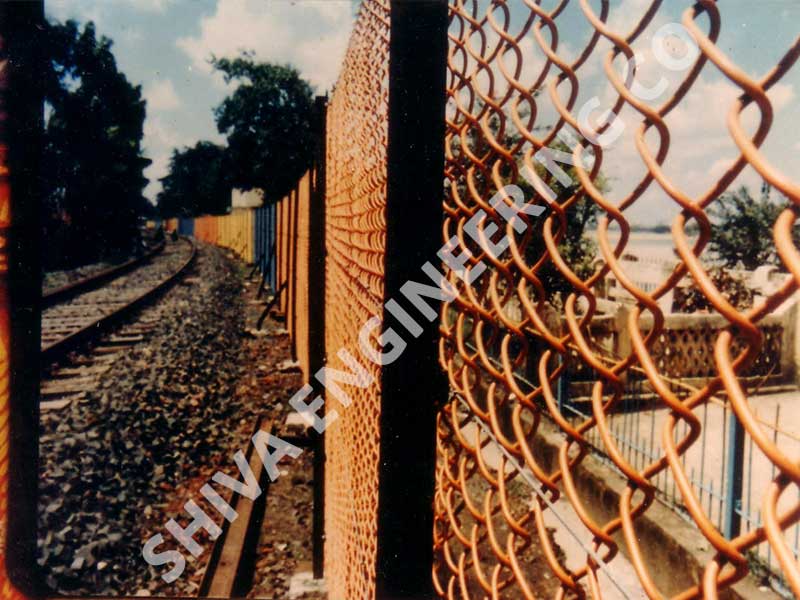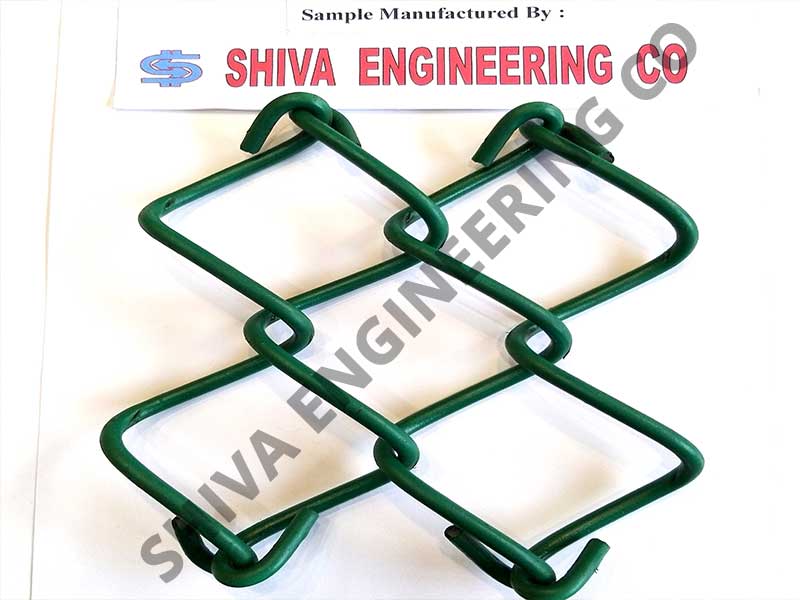 PVC chain-link fencing comes in a wide range of qualities, colors, sizes and types.
Material: PVC coated wire, core of it can be electro galvanized iron wire, hot-dipped galvanized iron wire or black annealed iron wire.
Weaving and features: The most common way is the wire material coated with PVC before Weaving  , where the PVC coated iron wire is formed into chain-link fabric first and then weaved. Woven diamond pattern provides strong, durable and flexible construction. The closely spaced diamond mesh construction gives your fence linear strength and springy texture to protect animals  from injury and prevent predators from entering your premises .

Colors: Standard colors are blue , brown and green, or other colors at customers request.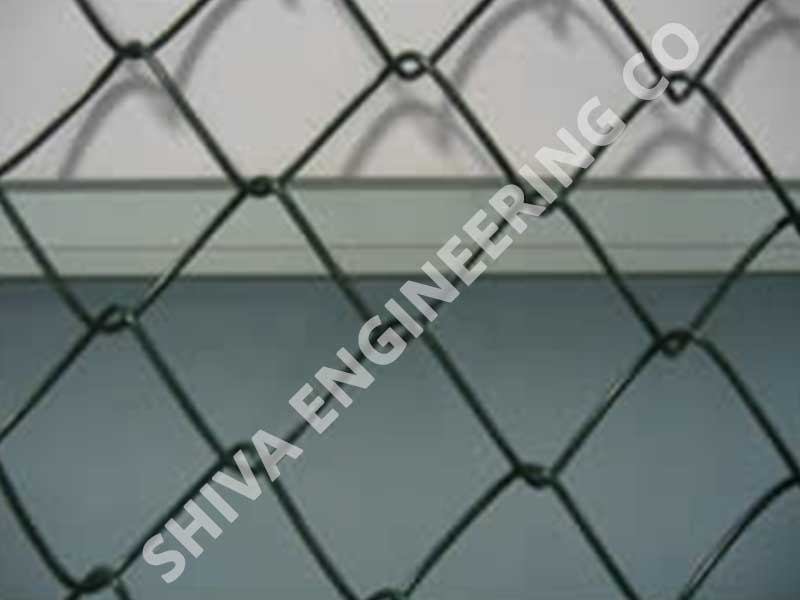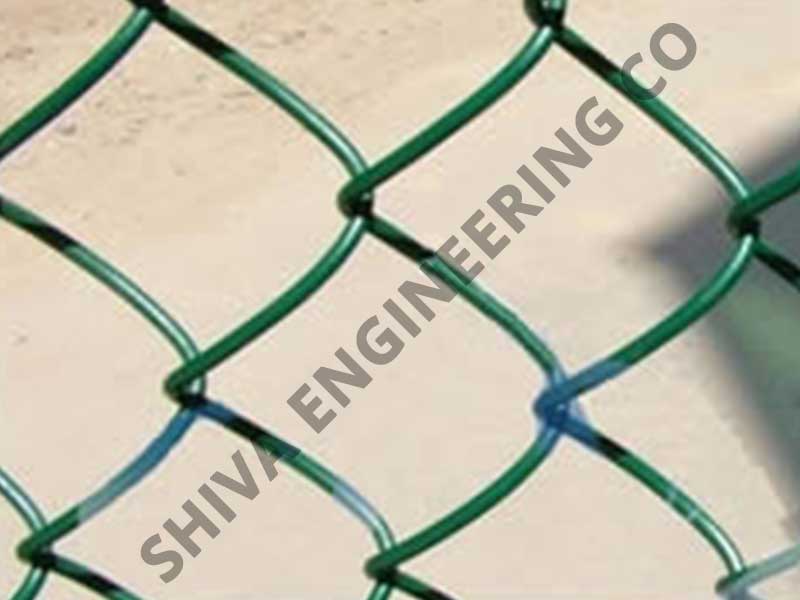 APPLICATIONS of PVC COATED CHAIN LINK FENCING
PVC coated chain link fence is mainly used as fences for playground and gardens, power plants , railway, airport, port, residence, etc.
DO YOU NEED MORE INFORMATION?
Our Executive will instantly attend & respond to your inquiry.